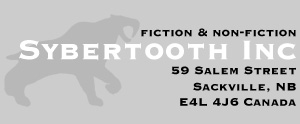 Sybertooth Inc is a publisher of fiction, non-fiction, poetry, and plays. If you should have any question about our publications, please click here to contact us.

Click here to return to the index page.


Love / Rock / Compost
by Kris Jamison
382pp
£18.99 UK • $23.99 US • $32.99 CAN
Trade Paperback ISBN: 9781927592274

e-book ISBN: 9781927592281

Published September 2020


Love, death, music, and persistent depressive disorder ...
With his thirties looming, failed botanist Lindsey Quinlan finds himself unemployed and facing up to the truth: he's been going nowhere all his adult life, and the simmering background depression he's fought for years is threatening to drown him and destroy the last and only good thing he has, his relationship with guitarist Thomas Smith Gorev. Even his dead brother Raleigh is nagging him to get help.
Thomas "Tank" Gorev is ready for the bigtime, if his band can just find that one missing element to propel them beyond their indie cult status, but his partner's worsening mental state is a growing concern. He misplaced Lindsey moments after they first met, and having found him again seven years later, isn't about to let him go so easily a second time, but is that going to mean putting his career and his bandmates' futures on hold to watch over a man sinking down into the dark?
Reviews
'A beautifully-written novel about the trials and triumphs and struggles and small glories of ordinary lives. It's wise about love and rock and also, in passing, about compost, and in the end it reveals itself to be a song about a time of lost innocence, a time when we thought we could achieve anything, and sometimes did.' ~ Dave Hutchinson, author of Europe at Dawn
'A novel full of heart, of quiet love and the gentler side of humanity – the trials and joys we all go through, the baggage we bring with us and future we want to build – all told with the softness of a whisper.' ~ Tom Lloyd, author of God of Night
Trade paperback available at